Welcome to the Washington Land Title Association web page.
The Washington Land Title Association (WLTA) is a non-profit Association composed of trade professionals that promote high quality land title evidencing and title insurance services in the State of Washington. We actively promote sound and ethical business practices; provide educational opportunities for our membership in all areas of title evidencing and title insurance and facilitate effective communication within our industry.
It's time to register for the remaining 2023 WLTA Education Seminar!
Saturday, October 21 – Lynnwood Convention Center
Register HERE: Oct 21, 2023 Lynnwood WLTA Seminar
NOTE: You can register more than one person at a time.
As usual, we'll be applying for 6 credit hours for MCLE (for LPOs and attorneys), and those 6 hours will qualify for WTP credit as well.
The agenda is not yet finalized, but is expected to include:
Fraud, Fraud and more Fraud
Leaseholds
Surveys
Commercial Endorsements
Ethics in Escrow
Easements
Escrow Holdbacks vs. Underwriter Indemnities
Updates in Washington Real Estate Law
Waterfront Titles
Unusually Structured Transactions in a Down Market
Washington Title Professional (WTP) Study Session (we want YOU!)
So, sign up now – we hope to see you and your colleagues. And, feel free to pass this along to your co-workers and others. The seminars are open to non-WLTA Members as well.
Need to stay overnight on Friday?
Special rates are available at the Lynnwood Best Western for Friday night. Call 425-775-7600 and ask for the rate for the "WLTA Educational Seminar" for Friday night, October 20. You can also reserve a room by clicking on this link:  WLTA Educational Seminar rooms at Best Western Alderwood. Rooms are limited, and the block expires September 29. (This information will also be on the registration page accessed through the link above.)
Washington Title Professional Designation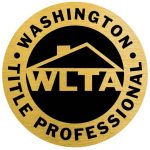 The Washington Land Title Association is pleased to recognize the following individuals as Washington Title Professionals for their professionalism, achievements, knowledge and dedication to the land title industry in the State of Washington.
Kathy Backstrom, WTP
Dwight Bickel, WTP
Lori Bullard, WTP & NTP
Gerry Guerin, WTP
Sean Holland, WTP
Paul Hofmann, WTP
Kevin Howes, WTP
J.P. Kissling, WTP
Dan MacMillan, WTP
George Peters, WTP
Maureen Pfaff, WTP & NTP
Megan Powell, WTP
Bill Ronhaar, WTP & NTP
Chris Rollins, WTP
Marian Scott, WTP
Michelle Taylor, WTP
Craig Trummel, WTP
Brenda Weaver, WTP
George Peters – Executive Director